Our team of experts is developing an advanced, ultra-high performance and ultra-secure global network to interconnect the world's financial ecosystem. Launching in 2021, this digital platform will connect the global financial community to support the applications and services shaping the future of trading, banking, and payments.
XChangePoint is utilizing a proven consortium model for fintech investment
Seat at the table and equity upside
Financial firms want greater influence over the vendors that support their critical services
Commonalities across the industry create opportunities for special industry solutions
Uniting the Financial Industry (20% of GDP) yields huge efficiencies and savings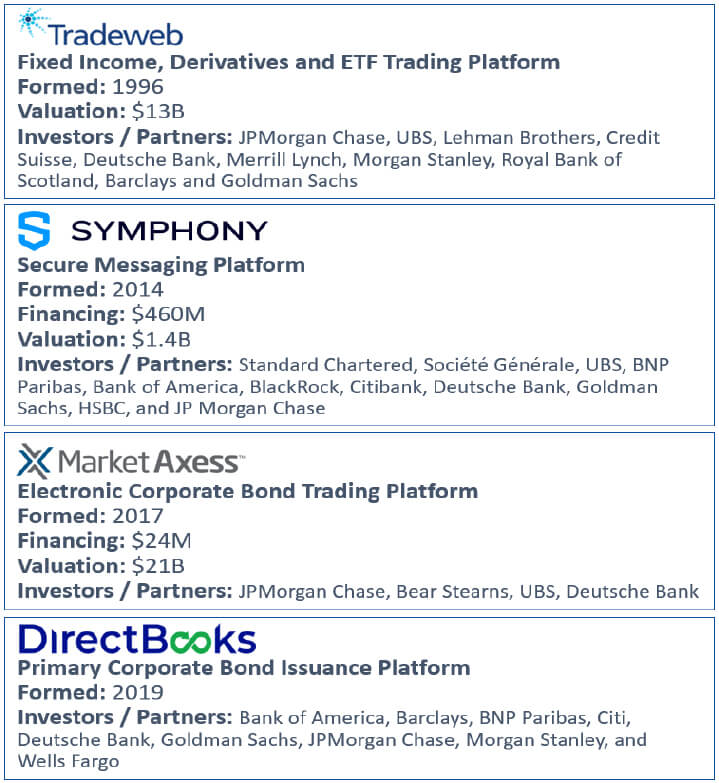 A proud heritage. A Proven Team.
Founded and led by the XChangePoint management team
The financial community's first global inter-firm network (extranet) to support mission-critical network communications
Grew to 34 countries and 40 financial markets
Hundreds of customers and more than 2,000 customer access nodes (CANs)
IPO in August'99 – $97.5M raised with a $744M valuation
Sold to Global Crossing for $3.8B in June'01 ($3.6B+ return to investors)