Do We Really Need a New Financial Extranet?
The answer is yes – and no.
Global financial markets participants already use IPC, TNS, BT Radianz and other niche providers, but those solutions were built to address the challenges of a different time. 
With the advent of algorithmic trading, low speed voice and data between key financial cities is no longer a problem that needs solving. Speed of market data and trading will always be important but, with bandwidth now abundant, what's missing is any easy way to connect with partners and content providers that is secure and cost efficient.
Economic and performance considerations have led many financial firms over the last 20 years into data centers or carrier hotels, making it easier to connect to the clients in those buildings. While this solved part of the problem, it created a new challenge by requiring potentially dozens of individual cross connections within these facilities and campuses to reach all market participants.
Recognizing this, data center providers have been wholly opportunistic in their pricing to these firms, extracting more value from the cost of connecting and leading participants to believe it would be far too costly and disruptive to leave.
The solution isn't another Extranet.
The solution is creating an environment where financial firms can interconnect and share the high performance, secure and reliable infrastructure that supports the growing number of connections and transactions today, but also leverage a flexible framework to innovate the trading models of tomorrow.
That's where XChangePoint comes in.
We offer two ways to join and connect, including a next generation Extranet (quite different from traditional versions) and Virtual Private Lines.
Here's how it works:
Participant (Financial Firm or Content/Applications Service Provider) brings their own Bandwidth to XCPs located in key financial markets globally (targeting 24 markets over 3-5 years).
XChangePoint connects customers' fiber (dark or lit) via 10/100 gig port.
XChangePoint provisions High Occupancy Lanes "HOV" to move traffic between financial users and the content they consume – private line, extranet and internet.
Traffic stays on-net with improved costs, performance, reliability and enhanced security.
If traffic is destined for off-net location, XCP delivers traffic via select Tier1 partners.
XChangePoints are used to federate all participants, creating a secure Extranet with any-to-any connectivity.
We offer choice unlike traditional carriers and service providers, with our two options illustrated here:
Connection options include:
Direct Fiber Connect via interbuilding connections
IBGP – Internal Border Gateway Protocol to route within Extranet ISN
Lit Connection: Ethernet 10G/100G
Dark Fiber: 40G/100G Customer-provided DWDM
The question is not whether or not the world needs a new financial extranet, rather whether the world needs a means for the largest banks, brokerages, payments processors, market data companies and other participants of the global financial ecosystem to operate more efficiently and cost-effectively. We believe the answer is yes, and with XCP's advanced software solutions our customers can leverage the reach and resilience of the Internet to transform their connectivity models.
The chart below summarizes the value proposition; we look forward to engaging with you to identify the improvements your organization can benefit from – and quickly, as joining and turning up networks which can replace the complex and expensive legacy alternatives in days.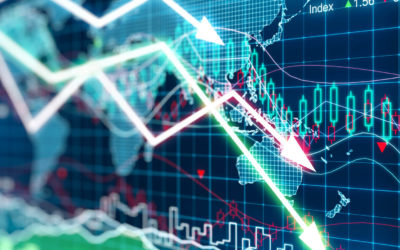 While the cost of bandwidth continues to drop, customers aren't seeing reductions in their bills. Is it simply that as prices decline customers end up buying more? Partly.
read more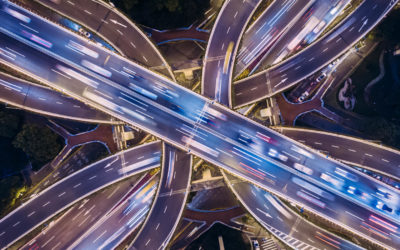 The average user of the Internet views it as a monolithic global network – you connect to the Internet and off you go to read news, shop or stream content. The reality is much more complex.
read more